Hello, friends, and welcome to the weekend. I hope it's a good one. Shall we start it with some brunch?
I thought we might mix it up this week with a "list" edition. That is, we can make some nice lists that we can nicely argue over in the nice comments section. Why not start with brunch itself? Here my list of the best brunch foods:
Bacon
Waffles
Fruit
Roast Beef
Cinnamon rolls
Okra smoothie
More Bacon
Crepes
Ham
Crumpets
Halloween is coming up in a few days, of course. So why not have a list of the best treats to get in your bag:
Reeses
Snickers
Twix
Junior Mints
Kitkat
Bottom Five:
Licorice
Tootsie rolls
Circus peanuts
Wax coke bottles
Mike and Ike
Also, let's talk about Halloween costumes. Can we please, please stop with all the "sexy" costumes? I mean, yeah the sexy cop outfit kinda worked. But you can now be everything from sexy corn to a sexy dinosaur to a sexy crayon to a sexy Trump:
At least this can inspire another inspiring list. A list of things that just never, ever belong in the same sentence as "sexy". Things even less sexy than corn. Here I present the least plausible"sexy" outfits.
Sexy Stalin
Sexy Ebola
Sexy toe-jam
Sexy Chaplain Mike
Sexy Presbyterian
On Wednesday, Saudi Arabia granted citizenship to a robot. Sophie the Robot was created last year by Hanson Robotics, but made her first public appearance in the Saudi Arabian city of Riyadh on Monday. Sophia was such a hit she was immediately given Saudi citizenship in front of hundreds of delegates at the Future Investment Initiative in Riyadh. Of course, Sophie being a woman and Saudi Arabia being Saudi Arabia, she still doesn't have any rights.
Sophie then made the round of talk shows. Here she is on a U.K. show:
Hanson Robotics hails it as "the most beautiful and celebrated robot," and goes on to lavish gendered compliments on its object of affection, admiring its "porcelain skin," "slender nose" and "intriguing smile", sentiments that seem to ensure our future non-human counterparts will be just as sexually objectified as their blood and flesh foremothers.
Slightly disturbing: when Sophia was unveiled last year by her creator David Hanson, he asked her "Do you want to destroy humans?…Please say no." But, much to his worry, Sophia responded: "OK. I will destroy humans."
On a related note, last week Slate reported on two significant advances in artificial intelligence:
On Monday, researchers announced that Google's project AutoML had successfully taught itself to program machine learning software on its own. While it's limited to basic programming tasks, the code AutoML created was, in some cases, better than the code written by its human counterparts.
On Wednesday, in a paper published in the journal Nature, DeepMind researchers revealed another remarkable achievement. The newest version of its Go-playing algorithm, dubbed AlphaGo Zero, was not only better than the original AlphaGo, which defeated the world's best human player in May. This version had taught itself how to play the game. All on its own, given only thebasic rules of the game. (The original, by comparison, learned from a database of 100,000 Go games.) According to Google's researchers, AlphaGo Zero has achieved superhuman-level performance: It won 100–0 against its champion predecessor, AlphaGo.
The significance here is not that Google wants to really, really dominate at playing Go. The significance is  that, previously, AIs have largely relied on learning from vast data sets. The bigger the data set, the better. What these new developments prove is that a successful AI doesn't necessarily need those human-supplied data sets—it can teach itself.
"By not using human data—by not using human expertise in any fashion—we've actually removed the constraints of human knowledge," AlphaGo Zero's lead programmer, David Silver, said at a press conference.
What could go wrong?
And…that inspires a list: The top-five existential threats to man-kind:
Nuclear war
Really big, nasty meteorite
AI turns on us
Climate change run amuck
Aliens
Well, that was a little depressing. How about something lighter? In honor of reformation week, let's have a list of the most "earthy" Martin Luther quotes:
"Almost every night when I wake up the devil is there and wants to dispute with me. I have come to this conclusion: When the argument that the Christian is without the law and above the law doesn't help, I instantly chase him away with a fart."
"I was frightened and thought I was dreaming, it was such a thunderclap, such a great horrid fart did the papal ass let go here! He certainly pressed with great might to let out such a thunderous fart—it is a wonder that it did not tear his hole and belly apart!
"I'm fed up with the world, and it is fed up with me. I'm quite content with that. The world thinks that if it is only rid of me everything will be fine, and it will accomplish this. After all, it's as I've often said: I'm like a ripe stool and the world's like a gigantic anus, and so we're about to let go of each other."
in discussing an illustrative conversation he had with the Devil (which took place on a toilet), "I am cleansing my bowels and worshipping God Almighty; You deserve what descends and God what ascends."
"If I fart in Wittenberg they smell it in Rome."
Is the transgender movement anti-woman? This writer argues the case:
I Yesterday the Sunday Times reported that in its submission on proposed amendments to the International Covenant on Civil and Political Rights, the Foreign Office suggested the term 'pregnant women' might be offensive to 'transgender people who have given birth'.

Here's the thing, possibly the uncomfortable thing, but the thing nonetheless: if you are pregnant, you are a woman. Biologically, physically, factually. Your pregnancy is proof of your womanhood. (Of course women do not need to get pregnant to prove they are women.) You can identify as a man, of course. People should have the right to identify as anything they like. But in reality, in the world of flesh and hormones and common understanding, you are a woman. Men cannot get pregnant. The spat over 'pregnant people' cuts to the heart of a discussion very few people want to have: about how self-identification is all well and good but it does not, and cannot, override physical and cultural reality.

So feverish is the obsession with avoiding giving offence to trans people that society is now happy to lie to itself. Frontpage headlines declare, 'MAN HAS BABY' and 'Baby joy of first British man to give birth'. Media outlets inform us that 'Statistics reveal men have given birth to 54 babies in Australia' and 'Pregnant British man gives birth to daughter'. We know all of this is untrue. Don't we? We know that no man, anywhere, has ever given birth. We know that's impossible. What they really mean is that women who identify as men gave birth. But if you say that — if you say, 'They must be women, because they gave birth' — you will be branded transphobic. It is a hate crime to say men cannot get pregnant.

We are living through a collapse of the most basic moral and biological categories of speech and understanding. Avoiding offence is now prized more highly than physical reality and truth. And one of the worst consequences of this rush to institute trans terminology — above the heads of a mostly bamboozled populace — is the erasure of womanhood. The very term 'women' is in serious danger.

And if the government's proposed reforms to the Gender Recognition Act are successful — so that anyone could legally identify as any gender they like, without having to undergo any kind of procedure — women's spaces will effectively be obliterated. Women-only shortlists in politics, women's institutions, women's sports teams — all could potentially be intruded upon by men who identify as woman but who are, to most of us, transwomen, not women. There is a difference. Isn't there?

The idea of womanhood, the terminology of womanhood, is being erased from public life. We are effectively saying there is nothing special or distinctive about being a woman. Anyone can be a woman, simply by declaring it. We can dress this up as much as we like in the language of tolerance and open-mindedness but it strikes me as plain old misogyny to treat womanhood as such a casual, easily achieved thing. In the name of PC, we risk downgrading the status of women, and women themselves.
Top ten jokes from the late night shows:
I don't know if you're paying attention, but internal strife is tearing the Republican Party apart at the seams. It's like a new Civil War, only neither side is trying to help black people. (Steve Colbert)
This is the Dodgers' first World Series in almost 30 years. Since 1988. It is a tough ticket to come by. The average ticket price for Game 1 was about $1,300. To put that in perspective, right now a ticket to the World Series is worth more than the Weinstein Company. (Jimmy Kimmel).
I read about a woman in Pennsylvania who celebrated her 94th birthday by jumping out of a plane. She thought she was just walking into the bathroom — but still, good for her to just experience that! (Jimmy Fallen)
First lady Melania Trump visited a middle school in Detroit today where she began her anti-bullying campaign by speaking to the students and joining them for lunch. Meanwhile Donald Trump had lunch in the White House cafeteria and clapped when someone dropped their tray. (Seth Meyers)
Foreign policy experts say that the president of China is now the world's most powerful person. As you can imagine, that came as quite a shock to Beyoncé. (Conan O'Brien)
President Trump and Republican Sen. Bob Corker have now re-ignited their feud. In an interview this morning, Corker slammed Trump and his foreign policy. President Trump, of course, responded on Twitter. In a series of tweets, Trump called Corker a "lightweight," he called him "incompetent," and he mocked his height by once again calling him "Liddle Bob Corker." So, looks like the first lady's anti-bullying initiative still has a ways to go. (James Corden)
There is a major scandal in the world of the Iditarod. It turns out some of the dogs in the race are on drugs. Dogs belonging to the four-time musher tested positive for a banned substance. Officials became suspicious when one of the dogs stood on its hind legs and lifted the sled over its head in celebration. (Jimmy Kimmel)
 Snoop Dogg has taken aim at the president once again in his new single called "Make America Crip Again." A representative of Snoop explained that with "Make America Crip Again," Snoop's intention is to, quote, "unite, not divide." Because what organization could be more unifying than the South Central L.A. street gang the Crips. (James Corden)
A Japanese company created a $150 noise-canceling ramen fork to cover up slurping noises. So, if you've got 150 bucks to spend on a fork — why are you eating ramen? (Jimmy Fallon)
In the past week, several prominent men have been fired for sexual harassment and it's being called "The Harvey Effect." Of course, none of them will see any jail time and that's being called "The Cosby Effect." (Conan O Brien)
Callista Gingrich, the third wife of former House Speaker Newt Gingrich, has been confirmed as the U.S. ambassador to the Vatican in a 70-23 Senate vote that included backing from key Democrats. President Trump announced her nomination in May.The Catholic News Agency writes:
"[Callista Gingrich] is also a long-time member of the choir at the Basilica of the National Shrine of the Immaculate Conception in Washington, D.C.

Newt and Callista married in 2000, after having a six-year affair while Newt was married to his previous wife. Newt converted to Catholicism in 2009 and explained, in an interview that year with Deal Hudson at InsideCatholic.com, how Callista's witness as a Catholic brought him towards the faith.
So, the new ambassador to the Vatican's main claim to fame is that her six-year affair with a married man eventually resulted in his conversion? Sounds legit…
Hey, how about a visual list of the funniest tombstones?
A woman has 'married' a train station after claiming they have spent the past 36 years in love with one another. Carol Santa Fe, 45, from San Diego, California, says she has been in love with Santa Fe train station (yes, she took its last name; tradition and all that) since she was nine years old. The volunteer support worker takes a 45 minute bus ride to the station every day to spend time with the building.
Although their marriage is not legally binding, she 'tied the knot' with the building in 2015 and celebrated their one year anniversary last Christmas. The 45-year-old identifies herself as an objectum sexual – a person who is sexually attracted to inanimate objects and structures,and says she has 'sex' with the building mentally.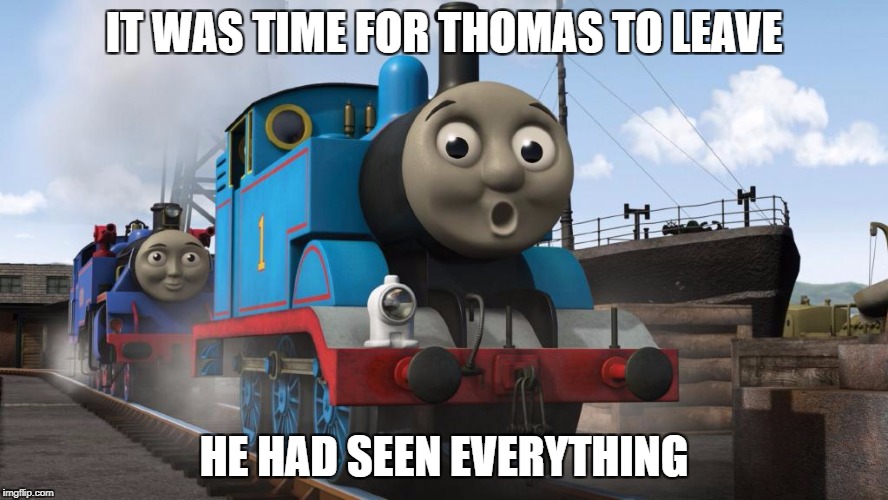 It might have taken 7 years longer than planned, and it might have cost ten times more than the original budget, but  Hamburg's new concert hall was definitely worth the wait. The hall, called the Elbphilharmonie, can seat 2,100 people and cost a whopping $843 million USD. The designers used algorithms to create the auditorium's 10,000 unique acoustic panels.
Made from gypsum fiber, each panel contains one million "cells" which line the ceilings, walls and balustrades of the central auditorium. When sound waves hit these panels, the "cells" help to shape the sound by either absorbing the waves or causing them to reverberate throughout the hall. No two panels absorb or scatter the sound waves in the same way, but together they create a perfectly balanced audio that can be heard from every corner of the auditorium. And it is perhaps the most beautiful auditorium in the world. Don't believe me? Check it out for yourself:
Oh, yeah. One more thing: the outside of the building can do THIS!!!
Top five over-rated songs in the history of the universe:
Imagine by John Lennon
Imagine by John Lennon
Imagine by John Lennon
Imagine by John Lennon
Anything by Madonna
Well, that's it for this week, friends. Have a great day!