Hello, friends, and welcome to the weekend. Hungry for some brunch?
In the true spirit of brunch, we have tried to offer up a little of everything: pictures, odd stories, serious issues, potty humor, beautiful cars, shower thoughts, and whatever else comes to my mind.
A friend from Brazil posted this on Facebook last night. And you thought your commute was bad:
When they first invented the clock, how did they know what time to set it to?
Is a cashless society a good thing? William J. Luther defends cash in Reason, not, primarily on utilitarian grounds, but for far deeper reasons:
The case for cash presumes that we should be free to go about our lives so long as our actions do not harm others. It maintains that governments are not entitled to the intimate details of people's lives.

Whether they realize it or not, Rogoff and other demonetization advocates hold a progressive view of government. They think that existing laws and regulations have been rationally constructed by enlightened experts or are the product of an enlightened electorate. Adjust the requisite policy levers and one can fine-tune the social system.

Demonetization advocates are not utopian, to be sure. They understand that the world is complicated, that bad rules are occasionally adopted and once-good rules can persist long after their usefulness ends. But that just means a little more adjusting is in order. Eliminating cash, in their view, patches the hole in an otherwise well-designed system.

There is, of course, an alternative view of government—one that is skeptical that laws and regulations are so rationally designed. It maintains that they are far more likely to be a hodgepodge passed down and amended over time. Some of these rules do promote just conduct between individuals. But others merely reflect existing power structures: They were constructed to benefit some at the expense of others or to bolster a set of values that are not universally shared.

Classical liberals believe an individual has the right to pursue her own ends up to the point where her actions violate the rights of another. In general, therefore, they think the power of the state should be limited. Sure, governments might be used for good. But both theory and experience show that they will not always make the right choices. It is more important to limit the harm such a powerful institution might cause.

It is easy to see how these two views can lead to opposite conclusions regarding the desirability of cash. Physical currency enables one to disobey the government. If the government is a force for good, efforts to circumvent its orders are generally bad for society. On the other hand, if the government must have a compelling interest before it can justifiably interfere in people's lives, a blanket ban on cash is too broad. Individuals should be more or less free to act privately. And governments should only invade those private spaces if there is sufficient reason to believe someone is being harmed by someone else. Call it a moral presumption of liberty.

Importantly, this argument for cash is not merely a defense of crime and tax evasion, as some on the other side might have you believe. It is a case for due process and financial privacy—bedrock jurisprudential principles in the West.
Thoughts?
From my sermon prep this week: "The tragedy that attends the rather thoroughgoing loss of hope in contemporary Western culture is that we are now trying to make the present eternal" — Gordon Fee, Paul's letter to the Philippians
Why is the letter "W" in English pronounced "double-U"? Shouldn't it be called "double-V"?
Just in case you were wondering:  No, electrocuting yourself into losing weight isn't a good idea.
Well, we have some scienty news. Scientists have discovered that Uranus stinks. The finding comes courtesy of a study in Nature Astronomy, revealing that the cloud tops of Uranus are made principally of hydrogen sulfide, the gas that is principally responsible for the foul smell of rotten eggs and, yes, human flatulence. Of course, I only mention it here so I can reprint some of the headlines reporting this news:
And another finding announced last week: Scientists just recreated the horrendous substance found deep inside Uranus.
The Senate this week confirmed CIA director Mike Pompeo as secretary of state. Trump says he's excited, and looks forward to working with him for the next week or so.
Lutheran Concordia Publishing House (CPH) says Google has refused to let them advertise: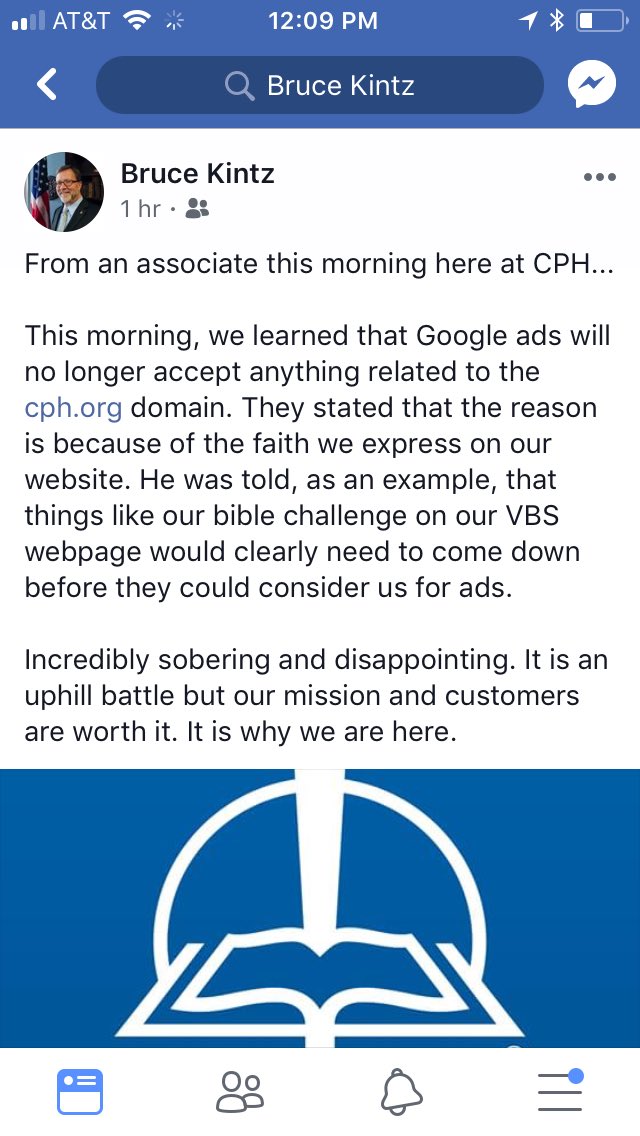 You can distinguish between an alligator and a crocodile by paying attention to whether the animal sees you later or after a while.
Check out this guy:
This is the Mary river turtle, which is only found on the Mary river in Queensland, Australia. It made the news this week, as, unfortunately, part of  a new list of the most vulnerable reptile species compiled by the Zoological Society of London (ZSL). It sports a green mohican, fleshy finger-like growths under its chin and can breathe through its genitals.
The Pew Research Center has released a large and detailed study of the religious beliefs of Americans. You can find the details here. Here are some of the more interesting infographics:
The Mayor of Hobeken, New Jersey has declared that all city-owned, single-occupancy restrooms, will be "gender-neutral" and will have signage to that effect. And Mayor Ravinder S. Bhalla plans to take it a step further asking the city council to vote for an ordinance that will make all bathrooms, including those in private establishments, accessible to all gender identities. After announcing the sweeping new policy, Bhalla then went on to complain that conservatives were obsessed with bathrooms. Okay, he didn't really say that. Yet.
Big news from Korea, of course. The 65-year war between the north and south is over, after a historic meeting between the two presidents
893.35 quadrillion to one. That's the likelihood of one person being attacked by a bear, a rattlesnake, and a shark. Guess what's happened to Dylan McWilliams…all in just over three years. The 20-year-old man from Colorado recently survived a shark bite in Hawaii [1 chance in 11.5 million]. Less than a year before that, he was attacked by a 300-pound black bear [1 chance in 2.1 million]. And a few years before that, he was bitten by a rattlesnake while hiking [1 chance in 37,500]. People who do math say that works out to 893.35 quadrillion to one. Which is … a lot of zeros. So Dylan McWilliams is either the most unlikely man on earth…or the most tasty.
"In Italy, there was the pope and then there was Enzo." This from Luca Dal Monte, biographer of Enzo Ferrari. His massive (over 1,000 pages in Italian) bio of the legendary car-maker has won rave reviews in Italy, and has just now been translated into English. You can read a fine review here, or you can just gaze at some of the most beautiful Ferrari's ever built. Let us know your favorites in the comments: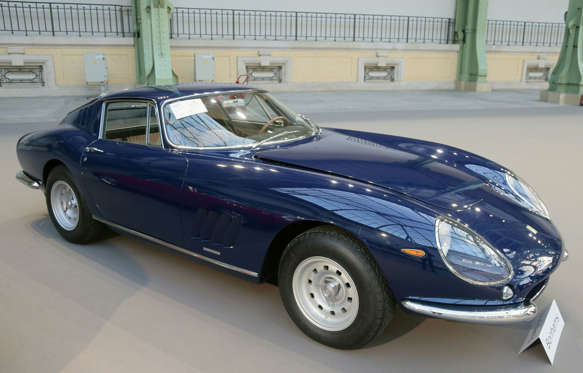 One of this year's most talked-about books is Why Liberalism Failed, by the political scientist Patrick Deneen. To summarize all too briefly: The book makes the case that the American political tradition of individual rights and liberties—a tradition many regard as, well, liberating—is in fact responsible for much of what ails America today. In a review in Christianity Today, Jonathan Leeman agrees with much of Deneen's critique
At its best, Patrick Deneen's Why Liberalism Failed is a book that helps fish like us see the water. For that reason alone, you will benefit from it. The water in question here is the political philosophy of liberalism, what Deneen calls "an encompassing political ecosystem in which we have swum, unaware of its existence."

When Deneen, who teaches political science at Notre Dame, writes of "liberalism," he isn't writing about the views held by contemporary Democratic politicians or self-described "progressives" (at least not directly). Instead, he has in mind the governing philosophy that animated the American Founders and has defined America ever since, influencing modern conservatives and liberals alike. Think freedom of speech and religion, individual liberty, equality under the law, private property rights, and other values most Americans take for granted. Think "life, liberty, and the pursuit of happiness." Looking at the Western world more broadly, "liberalism" evokes the legacy of the Enlightenment, with its commitments to reason, scientific progress, tolerance, and liberation from all the allegedly oppressive traditions (political, social, ecclesiastical) of the past.

His argument is straightforward: Liberalism has failed by succeeding. It achieved what it set out to achieve, and we are all worse off for it.

Liberalism, for instance, claims to limit government and keep it accountable to the people. But now the state expands into nearly every area of our lives. And it's run by an unaccountable executive-branch bureaucracy.

It affirms the equality of all people and seeks better standards of living. But it generates growing economic inequality and anxiety.

It pays lip-service to diversity and multi-culturalism. But beneath the different clothes, it homogenizes our worldviews. We all think the same.

It seeks to free us from the constraints of nature through science and technology. But it turns us into consumers who rob the future for the sake of immediate gratification.

In short, liberalism aspires to free us as individuals from all the traditions, values, judgments, and relationships that burden us, but we're left feeling lonely, empty, and unfree.
How did this happen?
The basic problem of liberalism, argues Deneen, is its individualistic anthropology. It views human beings as fundamentally autonomous….No duties, responsibilities, debts, or relationships must finally define me. I must be free to define myself. The government's job, furthermore, is to remove such obstacles to my freedom.

Ironically, as Deneen observes, the growth of individual freedom is connected to the growth of the state. The state moves into more and more areas of life to ensure people remain "free." In other words: "Statism enables individualism, individualism demands statism." No longer do we view ourselves in relationship to this middle layer of community and culture—churches, families, and all the cultural institutions which comprise our local communities. Rather, we become dependent on this large, abstract, impersonal state to maximize our freedom.

Both sides of today's culture war, moreover, have been duped. The only real difference is method. Conservatives work for individual liberty and equal opportunity through a free market. Progressives aim at economic equality and freedom from traditional social norms through the government. Yet right and left are the two sides of "the same counterfeit coin," says Deneen.

Liberalism might pretend to be neutral between different views of the good life, but in fact, it colonizes our institutions. It shapes how we think. It's a sectarian wolf in a non-sectarian sheep's clothing.
Leeman agrees with this analysis so far, but he adds:
Any view of government that does not place government under a higher authority makes government absolute. This is what liberalism has done. The original liberal theorists might have offered nice-sounding toasts to the laws of the Almighty. (Consider the Declaration of Independence, with its invocation of "Nature's God" and inalienable rights endowed by our "Creator"). But they didn't actually write God into the social contract. The contract is for believers and unbelievers alike. It stipulates that our obligation to obey government doesn't come from God (how could you require that of an unbeliever?). It comes from our own consent.

Once a people view themselves as their own highest authority, whatever they most value becomes their god. And that god will rule their nation. Indeed, such a nation will even take good, God-given gifts and turn them into tyrannical idols. Communism did this with equality. Liberalism does this with liberty.

The culprit is not anthropology, per se. In fact, liberalism learned to affirm the dignity of every individual from Christianity. Liberalism's trouble is that it wants the flower (the dignity of every individual) while cutting off its roots (the fact that we're created in God's image). It wants the anthropology without the theology. And such flowers never last.
Don't you hate when you out in the woods, shirtless, when the Abercrombie photographers keep following you? I know I do.
Men, haven't you wanted more advertising in your life? I mean, the stupid video ads blaring over the gas station pump are nice, but don't you just wish for something more intrusive? Well, your prayers have been answered:
Mr. Friendly is a waterless public urinal that integrates a video screen to show you ads while you pee. From the Dutch manufacturer:
Every gentleman knows that a toilet break is a moment of relaxation. This is when we have "time on our hands". We seize that perfect moment with our unique Mr.Friendly urinal. Sponsors of environmentally friendly urinals are happy with that moment when they can display a nice video to introduce themselves.

As a location holder you can also use the built-in display. Communicate your message at a unique moment.
But really, why stop here? Why not a projection into the bowl itself? That would be epic. I can see specially-produced ads that get your attention with a moving target . Sort of like Pong, with urine: Pee-Pong! And, coming soon, no doubt, some sort of ad playing in the poo stall. While you're pooping it's quietly whispers from behind."You know what would be great after this? Ben and Jerry's".
Yes, I'm basically a middle-school boy.
Some pictures of the week, courtesy of the Atlantic:
Finally, I hope you will take the time to listen to this amazing worship song, paired with some wonderful pictures:
Well, that's it for this week, friends. Be nice in the comments, and we'll see you next week.
Daniel