Hello, friends, and welcome to the weekend.
Do you play golf? Here is a great, simple tutorial you need to watch. Actually, you need to watch it even if, like me, you consider golf the biggest waste of time since Freud.
The descendants of Kaiser Wilhelm II are suing the state to reclaim palaces and artworks: "The biggest prize up for grabs is the right of residence in Cecilienhof Palace near Berlin, site of the 1945 Potsdam Conference. The Tudor-style mansion, which boasts 176 rooms, six courtyards and 55 fireplaces, was the last Prussian palace built by the Hohenzollerns. It was there that the victorious Allied leaders, US president Harry Truman, British prime minister Winston Churchill and Soviet leader Joseph Stalin, decided the shape of a post-war world . . . Family representatives and cultural foundations have held secret negotiations on their compensation and restitution demands since 2013, sometimes in Angela Merkel's chancellery building." Who you pulling for in this?
Do you have concerns about your privacy in today's world? If not, you haven't been paying attention. But I'm not sure the following is the way to handle it. Polish designer Ewa Nowak has created a metal mask called Incognito. The mask affixes to the front of your face to make you unrecognizable to a facial recognition tech. Each shape is connected by a strand of wire that also secures the mask. The result? Well…you can judge for yourself?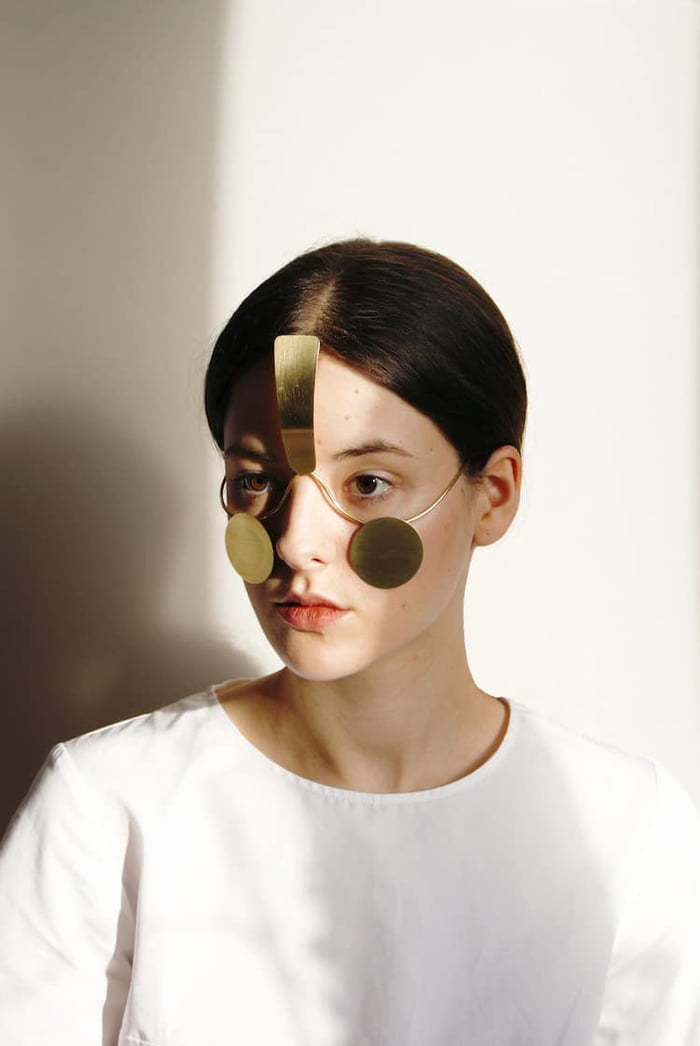 Yes, way to stay under the radar. Very incognito.
By the way, from what I understand the above "jewelry" would be illegal in the U.K. where you get a fine if you obscure your face in a public area that gets surveillanced.
Deanna Grills asked her sister to be maid of honor, and told her, "You can wear anything". Sis took her quite literally. 
What is the essence of modernism? Disenchantment?  Gabriel Josipovici thinks so. Scott Beauchamp reviews Josipovici's latest book.
Pinpointing exactly when this disenchantment occurred is a complex, almost impossible task. Josipovici suggests that the Marburg debate between Luther and Zwingli over the substantial presence of Christ in the Sacrament might be a milestone of creeping secularization. Luther, despite being such a firebrand in certain matters, was a solid denizen of the old world, in which God worked directly upon reality turning the bread and wine of the Eucharist literally into the flesh and blood of Christ. Zwingli found the notion laughable. By Josipovici's definition, Zwingli was a modernist, at least in spirit. Luther was not. In literature the earliest expressions of the modernist impulse come from Cervantes and Rabelais, whose awareness of the absence of cosmic authority force their writing into comical self-referentiality."
Well, maybe. Or maybe disenchantment has always been with us, and there is no milestone.  Or maybe the essence of modernism has very little to do with disenchantment. Your thoughts? Read the rest of Scott Beauchamp's review here.
Children are growing up with robots. Are we okay with that? Better question: how will growing up with toys and figures with artificial intelligence change the next generation? The Wall Street Journal has an interesting article, including this list of how to raise an AI-savvy child:
* Use the pronoun "it" when referring to a robot.

* Display a positive attitude toward the beneficial effects of AI.

* Encourage your child to explore how robots are built.

* Explain that humans are the source of AI-driven devices' intelligence.

* Guard against AI-propelled toys that presume too much, such as claiming to be your child's best friend.

* Invite children to consider the ethics of AI design, such as how a bot should behave after winning a game.

* Encourage skepticism about information received from smart toys and devices.
Holding up our fish for a photo. What could go wrong?
Scholars discover unknown John Locke manuscript in St. John's Greenfield Library: "It was a unique find; in the world of Locke scholarship, there is a fairly definitive online bibliography of more than 8,000 of the philosopher's works, from books and treatises to notes and letters. The Reasons for tolerateing Papists manuscript was not among them. 'It was amazing because it was obviously a Locke manuscript. There was no mistake about that. St. John's was in possession of a very rare item even by the standards of major U.S. libraries . . . And the content was really, really interesting.'"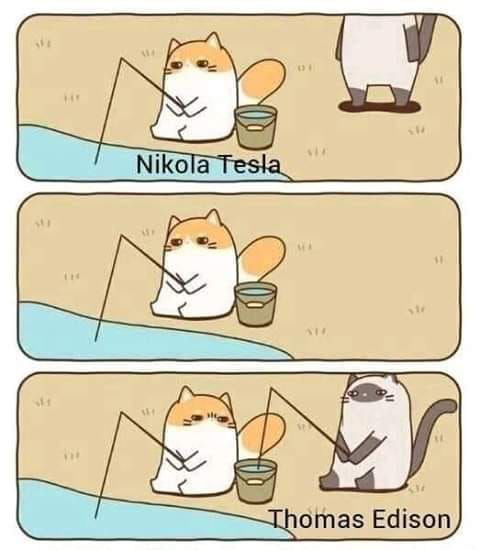 The Evangelical Free Church of America (EFCA) has changed its position on end times doctrine. The denomination recently voted to drop the word "premillennial" from its statement of faith.
…we "major on the majors and minor on the minors." In light of this distinctive
EFCA value of uniting around the central doctrines of the gospel, our SOF is silent
on significant issues on which we have divergence of conviction and agree to
disagree, such as Calvinist/Reformed vs. Arminian/Wesleyan views of
conversion, cessationist vs. continualist views of the miraculous gifts, believer vs.
infant baptism and the young vs. old age of the earth.

In presenting this EFCA identity we believe there is a significant
inconsistency in continuing to include premillennialism as a required theological
position when it is clear that the nature of the millennium is one of those doctrines
over which theologians, equally knowledgeable, equally committed to the Bible,
and equally Evangelical, have disagreed through the history of the church. All,
however, have agreed that Christ's return will be "glorious"
Are GMO's bad? That's the wrong question, Tess Doezema argues in her review of Mark Lynas's Seeds of Science: Why We Got It So Wrong on GMOs: "The central problem that plagues Lynas's argument is the same one that plagues the GMO debate in general: The conceit that the battle will be won by establishing a unitary scientific Truth about whether genetically modified organisms are good or bad. This view from nowhere is impossible to achieve for an issue bound up with so many questions of social and cultural meaning, from humanity's relation to nature, to the significance of life, to the role of markets in creating, shaping, and producing it. What ought to be genetically engineered, when, and to what ends — these are questions far broader than biologists can answer. Lynas's book reveals how damaging the effort to pretend otherwise has been."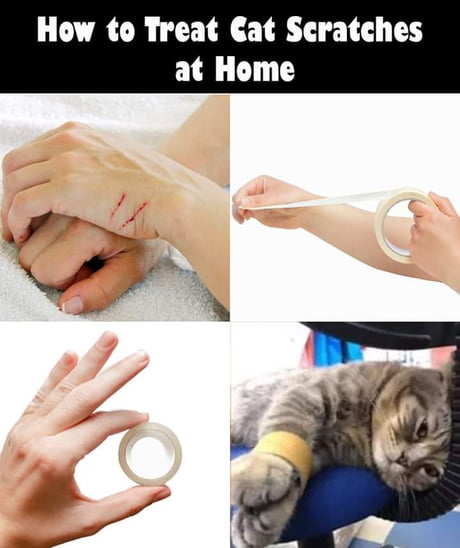 Despite all the differences between languages, there is at least one similarity: People use them to transmit information at roughly the same rate. Rachel Gutman explains in The Atlantic:
"In the early 1960s, a doctoral student at Cornell University wanted to figure out whether there was any truth behind the 'cultural stereotype' that certain foreigners speak faster than Americans. He recorded 12 of his fellow students—six Japanese speakers and six American English speakers—monologuing about life on campus, analyzed one minute of each man's speech, and found that the two groups produced sounds at roughly the same speed. He and a co-author concluded that 'the hearer judges the speech rate of a foreign language in terms of his linguistic background,' and that humans the world over were all likely to be more or less equally fast talkers.

"In the half century since then, more rigorous studies have shown that, prejudice aside, some languages—such as Japanese, Basque, and Italian—really are spoken more quickly than others. But as mathematical methods and computing power have improved, linguists have spent more time studying not just speech rate, but the effort a speaker has to exert to get a message across to a listener. By calculating how much information every syllable in a language conveys, it's possible to compare the 'efficiency' of different languages. And a study published today in Science Advances found that more efficient languages tend to be spoken more slowly. In other words, no matter how quickly speakers chatter, the rate of information they're transmitting is roughly the same across languages."
Well, that's it for this weekend, friends. Have a good one.