Hello, friends, and welcome to the weekend.
Semper Dry? A rule change means that male U.S. Marines, who previously had to stand in the rain, can now carry umbrellas while wearing their service or dress uniforms.
(Women have long been afforded a black umbrella — but only in their left hand, to keep their right free for salutes.)
During World War II, Major Digby Tatham-Warter of Britain famously carried an umbrella into battle. Once, he used it to attack an armored vehicle and incapacitate the driver. When a lieutenant later questioned the umbrella's usefulness in war, the major asked, "Oh my goodness Pat, what if it rains?"
The Democratic presidential field is getting larger. Former Massachusetts governor Deval Patrick threw his hat into the ring. And Michael Bloomberg, he former New York mayor,  has yet to formally declare a run for president in 2020, but he's spending $100 million on a digital campaign against President Trump, starting today.
Now, nothing against these two guys…but there are still well over a dozen candidates. We don't need more to replace the couple that have dropped out. This is a primary, not a sustainable fish farm. Let's start narrowing down, please.
Just a reminder that this gem exists:
It's the 50th anniversary of Abbey Road. Dominic Green takes stock: "Abbey Road isn't the worst of the ten Beatles studio albums; that'll be the posthumous Let It Be. Nor is it the most overrated (Sgt Pepper) or their most creative (Rubber Soul, Revolver or the White Album). It isn't even the dullest Beatles' album – the orchestral lashings of Phil Spector can't mask the lassitude and loathing of Let It Be. It was, however, the last studio album the band recorded, and the biggest selling. By the time it was released in September 1969, the long and winding death of the band had slowed the previously torrential tide of new material. A Beatles-starved public bought it in their droves, and so the album's 50th anniversary, instead of eliciting a sober chorus of raspberries, has incited one of those delirious outbreaks of cheering that tend to follow the pop critics' receipt of a well-tempered box-set such as the Abbey Road Anniversary Super Deluxe. In fact, Abbey Road is less a cornerstone of the Beatles' legend than its tombstone." 
Ben Hart wanted a vanity license plate. The self-proclaimed atheist wanted to make a religious statement too, which led to the request being denied. This week the Kentucky Supreme court ruled for Hart, arguing that vanity plates are a form of protected speech. So here is Ben with his message: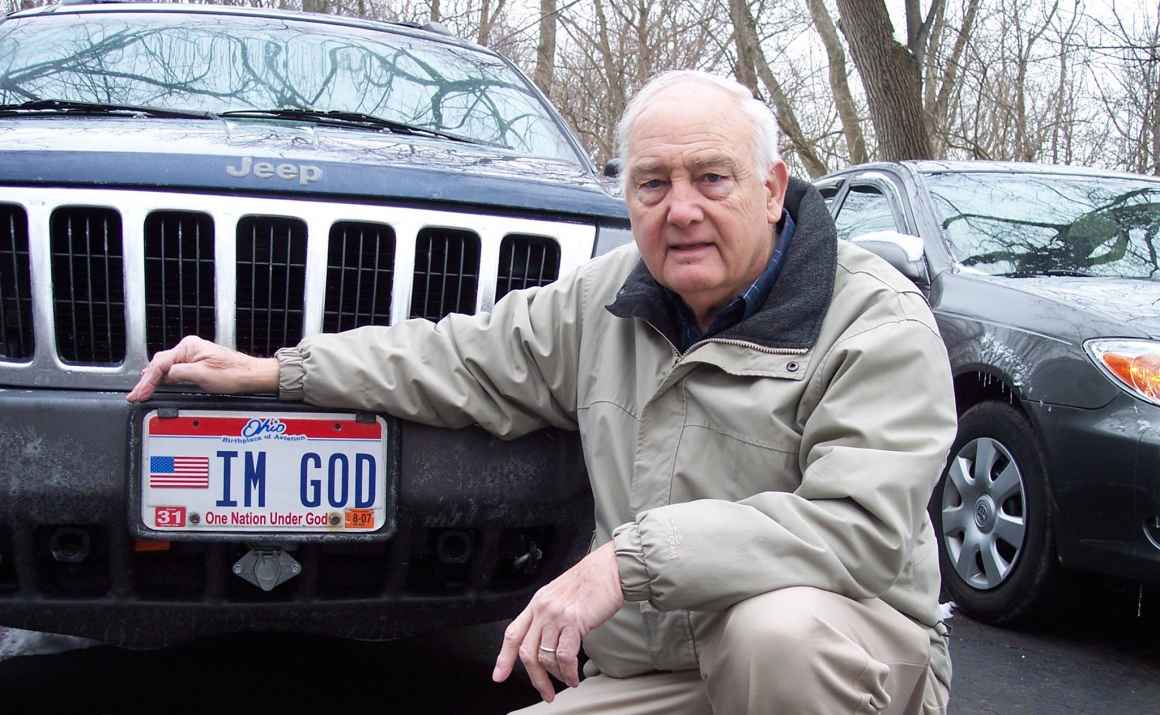 Venice flooded this week, with the highest water levels in 50 years. Fortunately, the Italians are known for their plumbers: 
Talk is cheap. Until you hire a lawyer.
Uber got a hefty bill this week. New Jersey has demanded that the company pay $649 million for years of unpaid employment taxes, arguing that Uber drivers were really employees, not independent contractors.
Back in May, three drunk Hoosiers got into a fight. It was the crescendo of an incident brimming with colorful details: the trio drinking the night till 3:00 am,  a failed attempt to visit a strip club called the Red Garter, a brawl in the parking lot of an Indianapolis White Castle. The brawl ended with two of the three getting shot.
Everyone survived, but all three got suspended this week from their jobs…
…as judges.
Free tickets to rapper Kanye West's Jesus Is King "Sunday Service" concert at Joel Osteen's Lakewood Church in Houston, Texas, are being scalped online for hundreds of dollars ahead of the touted event expected to draw "huge crowds" in what is to be the biggest installment of the event yet. I KNOW Chaplain Mike would love to go, so if you can all chip in…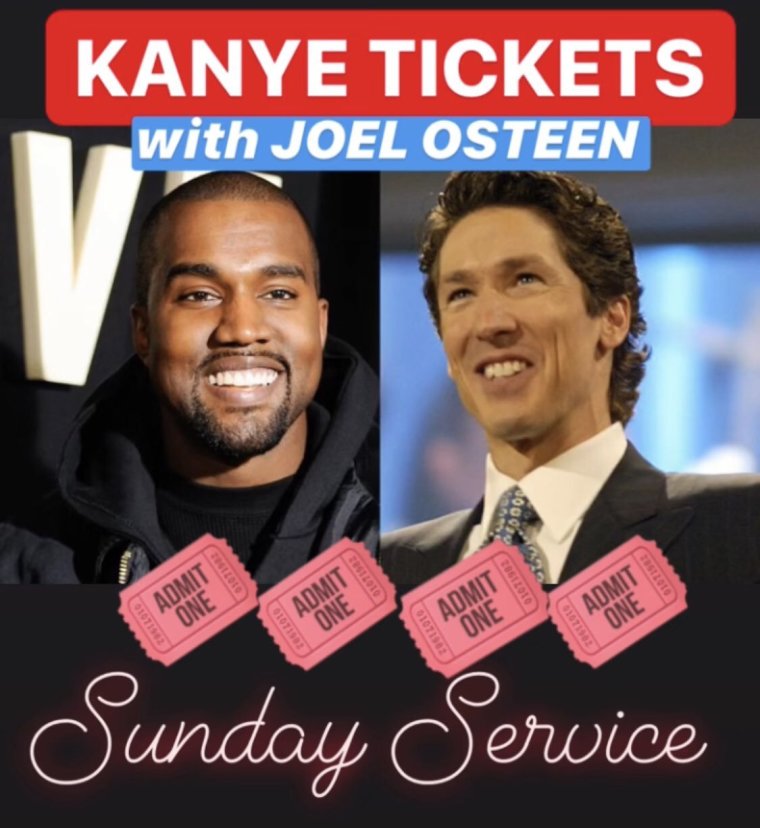 The return of witchcraft: "In 1768, John Wesley expressed concern about the decline of popular belief in witchcraft and the supernatural: 'The English in general, and indeed most of the men of learning in Europe, have given up all accounts of witches and apparitions as mere old wives' fables. I am sorry for it. . . . They well know (whether Christians know it or not) that the giving up of witchcraft is in effect giving up the Bible. With my latest breath I will bear testimony against giving up to infidels one great proof of the invisible world; I mean that of witchcraft and apparitions, confirmed by the testimony of all ages.' Actually, Wesley need not have worried. If Europe's learned had abandoned witchcraft, and most nations accordingly had stopped prosecuting it, a great many ordinary people retained older ideas. In various forms, witchcraft beliefs persisted in the West until quite modern times. And as Christianity has spread around the world over the past century, it often has done so where such beliefs remain strong, above all in Africa; and where churches of necessity devote significant effort to dealing with such manifestations among the faithful. Witchcraft, surprisingly enough, is a pressing global and theological issue of the twenty-first century."
At least he won't have to wait forever. Calvin Hawley of Winnipeg reported damage done to the curb outside his home by a snow removal machine in 1993. Nothing happened. He called the city on and off for years to plead for repairs. At one point, Hawley was told the city's system for logging complaints had changed and that his was no longer on record. As time passed, the rebar on the curb began to crumble and became more exposed. With the help of neighbors, he placed decorative stones where the chunk of curb used to be.
The final straw came on July 1, 2017.
"I was watching crews merrily drive past the front of my driveway to stop and repair other curbs on the other side of the bay that weren't as damaged as mine or as old," Hawley told CBC.
He filed yet another complaint later that day. That's when he was given his repair date: June 26, 2037.
Tired of slumming it with your puny 65 inch tv? Ready to stop squinting? Samsung is here to help. This week they announced the release of The Wall (no, not that one, Trump). It is a tv measuring a whopping 219 inches, or about 18 feet diagonally.
Wasn't this predicted in Fahrenheit 451?
Benjamin Schreiber Of Des Moines has been serving the life term since being convicted in 1997 of beating a man to death. But what is his life already ended once? Or five times? Does that mean the life sentence is fulfilled and thus now void?
Schreiber says his heart stopped five times on March 30, 2015, at a hospital where he'd been taken from the Iowa State Penitentiary in Fort Madison. He filed for release in April 2018, on the basis that since he died his life sentence was fulfilled.
The appeals court ruled against him Wednesday, saying: "Schreiber is either alive, in which case he must remain in prison, or he is dead, in which case this appeal is moot."
Now word yet on if Schreiber will next try the "Schrödinger's cat defense".
Well, that's it for these Saturday. Have a great weekend, friends.