Hello, friends, and welcome to the weekend. Ready for some brunch?
A Mexican church claims it has "accidentally" erected the largest baby Jesus statue in the world. "There is a space of between 26 feet between the ceiling and the floor and I ordered a statue measuring 21 feet, but I never intended to make it the biggest baby Jesus statue in the world," Father Rodriquez  said.
Upon its completion, the church began investigating the sizes of other baby Jesus statues around the world and found that the previous record-holder was just 16 feet tall and 661 pounds. Rodriguez says he's contacted Guinness World Records to confirm their new, inadvertent record-beater.
No word yet on if it's also an accident that the Baby Jesus looks uncannily like Phil Collins
Speaking of dead ringers…did you know that there is a biopic about Harriet Tubman now out, that took 25 years to get approved and produced. And this nugget: The film's screenwriter and producer, Gregory Allen Howard, says when he first started working on the movie in 1994 that one studio executive suggested Julia Roberts to portray the legendary slave turned abolitionist. Yes, that Julia Roberts.
Allen recalled how "the climate in Hollywood … was very different" some 25 years ago.
"I was told how one studio head said in a meeting, 'This script is fantastic. Let's get Julia Roberts to play Harriet Tubman,'" Allen explained. "When someone pointed out that Roberts couldn't be Harriet, the executive responded, 'It was so long ago. No one is going to know the difference.'"
In fairness, they could be twins:
Time to ditch Gauguin? The French painter who died in 1903, is still popular with curators, but he had sex with teenage girls and called the Polynesian people he painted "savages." Now, some museums are reassessing his legacy. The national gallery in London features "Tehamana Has Many Parents" (1893). It pictures Gauguin's teenage lover, holding a fan. The placard now reads: The artist "repeatedly entered into sexual relations with young girls, 'marrying' two of them and fathering children," reads the wall text. "Gauguin undoubtedly exploited his position as a privileged Westerner to make the most of the sexual freedoms available to him."
The girls were as young as 13 or 14.
Ashley Remer, a New Zealand-based American curator who in 2009 founded girlmuseum.org, an online museum focused on the representation of young girls in history and culture, insisted that in Gauguin's case the man's actions were so egregious that they overshadowed the work. "He was an arrogant, overrated, patronizing pedophile, to be very blunt," she said. If his paintings were photographs, they would be "way more scandalous," and "we wouldn't have been accepting of the images," she added.
But some worry that re-examining the past from a 21st-century perspective could lead to a boycott of great art. I worry that we are still considering Gauguin a great artist.
In other art news: Police raids across Europe have led to the retrieval of 10,000 stolen artworks and 23 arrests. Picasso's electrician has been convicted (again) for possessing stolen goods. The former electrician and his wife claimed that the works by Picasso in their possession were gifts.
"Meth. We're on it": That's South Dakota's slogan for a new campaign against methamphetamine addiction. Critics have called it tone-deaf. 
Rejected options included "Meth: Just Do It" "Meth: for Real Men" "Meth: Fun, Cheap, Wacky" "Meth: Bringing Families Together"
What is a "Jeopardy!" showdown? Three record-breaking players — James Holzhauer, Ken Jennings and Brad Rutter — will compete against each other in January.
Secularism in France: a 70-year old Catholic nun was informed she couldn't live in a publicly funded retirement home unless she gave up her religious habit and veil. The retirement home's managers told her that to honor the country's laws around secularism, she could not display any signs of being part of a religious community.
"Religion is a private matter and must remain so," the retirement home's letter to the nun read, according to Agence France-Presse.
Alain Chrétien, the mayor of the eastern town of Vesoul, where the home is located, apologized for the situation on Tuesday and pledged to help the nun find a spot in a public retirement home.
Beijing criticized a New York Times investigation that exposed how China forced as many as a million ethnic Uighurs, Kazakhs and others into internment camps and prisons over the past three years. More than 400 pages of internal papers obtained by The Times reveal how top-level policy led to the creation of the camps in western China where inmates sometimes undergo years of indoctrination and interrogation.
Ladies, we're just saying..."Semen seems to help female fruit flies remember things better."
Late-night comedy: Stephen Colbert joked that Rudy Giuliani "seems more like a Molotov cocktail — used by Russians and full of alcohol."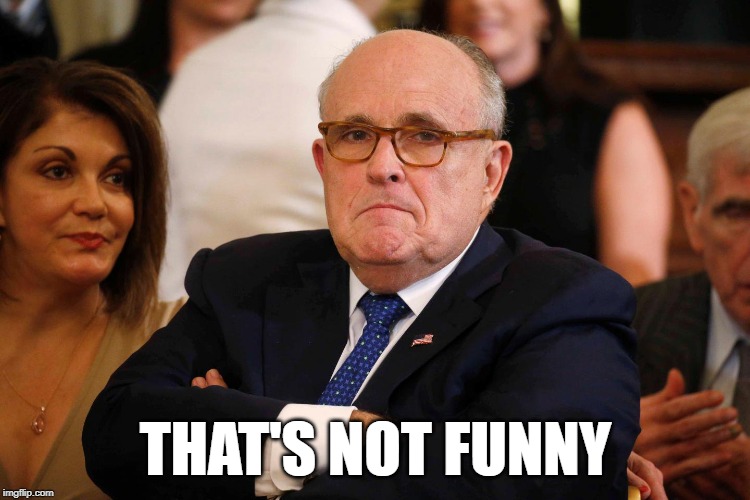 By the way, let's talk about a man named Andrew, one of the longest-serving members of the Trump administration (since March 2017). Age: 31 Job: Coordinating professional athletes visiting Trump. Salary: $90,700 a year Qualification: He golfs….and his father is Rudy Giuliani.
Besides helping to arrange sports teams' visits to the White House, Andrew often joins the president on some rounds of golf. Beyond that, well, it's not quite clear what he else he works on "'He doesn't really try to be involved in anything,' one former senior White House official said, speaking on the condition of anonymity in order to be candid. 'He's just having a nice time.'"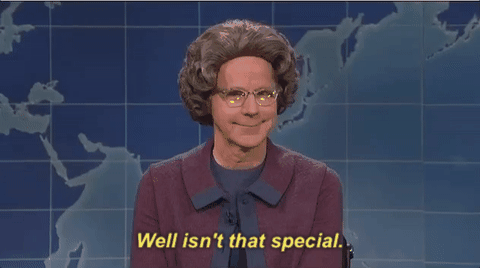 Did you watch the Democratic Presidential debate this week? Likely not; it had the lowest ratings of any of the debates so far. There might have been more candidates than viewers. Andrew Yang supporters are angry that their candidate didn't get to talk very much and Joe Biden's supporters are angry that theirs did. "We have to keep punching at it, and punching at it, and punching at it," Biden said, "it" referring to domestic violence. Ouch.
Biden also caught heat for saying that he 'came out of the black community, in terms of my support.'  He added that he had the endorsement of "the only bl– African-American woman that had ever been elected to the United States Senate."
He was referring to former Sen. Carol Mosley Braun. Unfortunately, he made the comment with Sen. Kamala Harris, the second black African-American woman elected to the Senate, looking on.
Gotta say this about Biden: he's never afraid to say the wrong thing.
Amy Klobuchar gave the best back-handed compliment of the night, to South Bend Mayor Pete Buttigieg : "I have all of the appreciation for your good work as a local official".
Time may be a great healer, but it's a lousy beautician.
Staying put: A smaller share of Americans are moving each year than at any time since the Census Bureau started keeping track in the 1940s, according to new data.
Tesla unveils electric pickup: The angular "Cybertruck," which the company hopes will rival Ford's best-selling F-150 line, has a stainless steel exterior and a triangular roof. Production begins in 2021. The design is….interesting 
The flying wedge starts at 40k, but you will need to fork out 70k for a three-motor 4-wheel drive version. Spendy, but the truck is supposed to be "bullet-proof", because, ya know,  Tesla owners always live in the rough parts of town. Unfortunately, the demo about the "unbreakable windows" didn't go quite as planned:
Related note: A prototype of a Tesla mini-van was also leaked this week: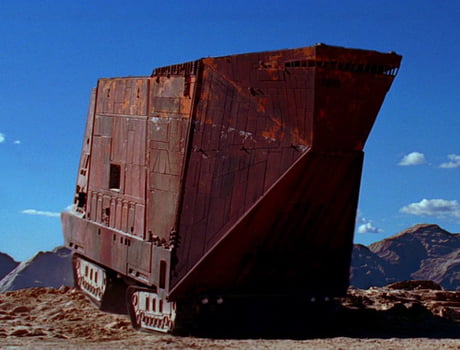 Edinburgh University decided to return a set of skulls to Sri Lanka. This has been criticised by historians who fear Britain's museums risk being stripped of objects which are crucial in explaining to future generations this country's place in the world.
Some of the country's most respected museum curators and antiquarians have expressed their concern over the growing number of artifacts and works of art being returned to countries from which campaigners say they were "stolen".
They fear that far from providing a just restitution of objects stolen from their countries of origin, returning works of art paradoxically risks denying Britain's history as a former imperial power and coloniser.
After Chippewa Falls, Wisconsin, police pulled over a man for his 4th OWI, they noticed his license plates were not exactly …legal. In fact, they were home-made. Out of a beer box.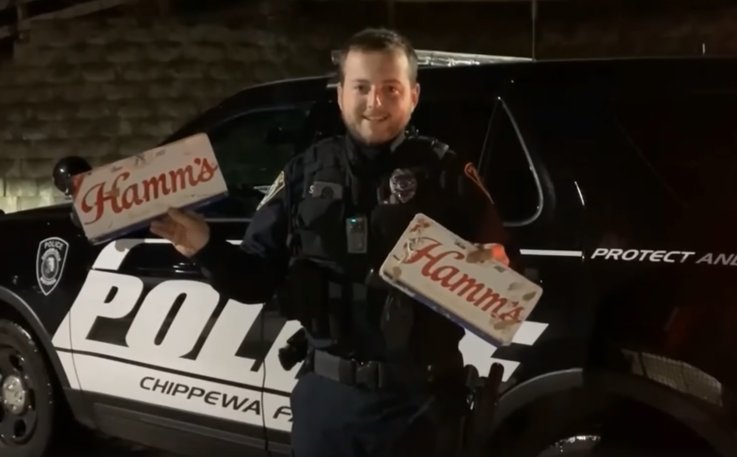 Guess what? It's almost Thanksgiving. You know what that means: the war on Christmas is about to begin.
Speaking of Christmas, the Alton Town Council (in England) spent £20,000 on this 16 foot display: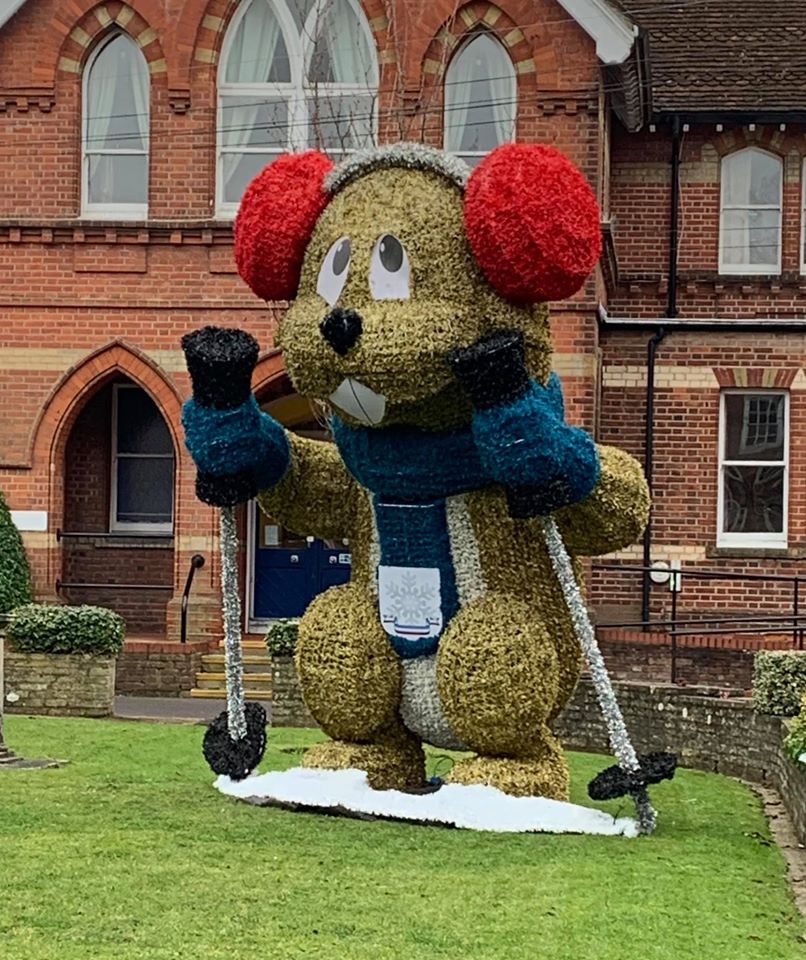 Some residents are nonplussed about the giant skiing Marmot: "I just don't understand! Whatever it is, it has no relevance to Christmas, it's embarrassing and just plain ugly…. "So is this what we have paid for as a community? A fancy skiing giant rodent…."Did the three wise men ride these instead of camels? Or did the shepherds watch their marmot flock by night?"
An Utah woman could be forced to register as a sex offender after appearing topless in front of her step-children in her own home. Tilli Buchanan was charged with three counts of misdemeanour lewdness involving a child after appearing topless along with the children's father in their home last year. Ms Buchanan's lawyers are contesting the charge, arguing it is unfair to treat men and women differently for baring her chest.
She said she and her husband were working in their garage in late 2017 or early 2018 and removed their shirts to prevent them from getting dusty. She told the court that when the children, aged nine and 13, entered the garage she "explained she considers herself a feminist and wanted to make a point that everybody should be fine with walking around their house or elsewhere with skin showing".
"It was in the privacy of my own home. My husband was right next to me in the same exact manner that I was, and he's not being prosecuted," she said after the court hearing.
Well, that's it for this weekend, friends. What are your plans for Thanksgiving?