Hello, friends, and welcome to the weekend. Ready for some brunch?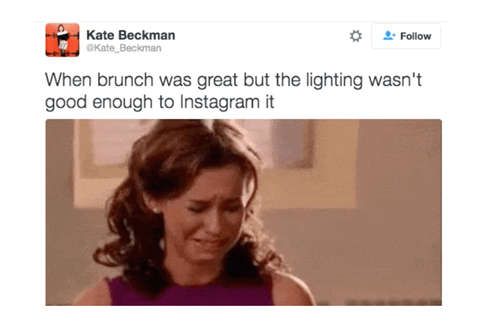 The Apostrophe Protection Society shuts down. "We, and our many supporters worldwide, have done our best but the ignorance and laziness present in modern times have won." No idea' what me meant: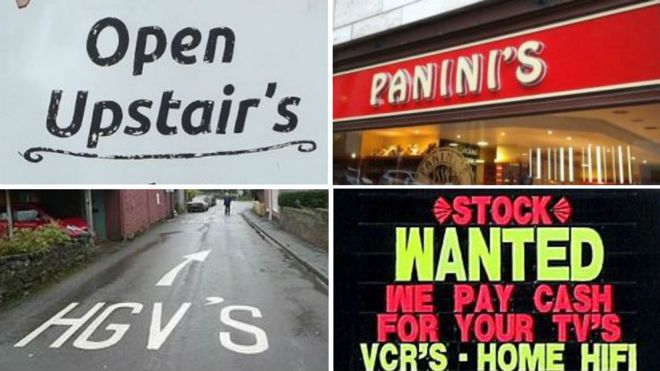 His name is Bond. James Bond. The trailer for the next Bond movie dropped this week, and prompted wondering about the name's origins.
The writer behind the super spy, Ian Fleming, was also an avid bird watcher. On a trip to Jamaica after World War II, he spotted a book, "Birds of the West Indies," by an ornithologist from Philadelphia, who happened to be named James Bond.
"It struck me that this brief, unromantic, Anglo-Saxon and yet very masculine name was just what I needed," Mr. Fleming once wrote in a letter to the ornithologist's wife.
But as in any good spy story, there's a twist: Last year, the BBC reported that newly released records showed that an intelligence officer named James Bond had served under Fleming in a secret elite unit that led a guerrilla war against Hitler.
That Bond, a metal worker from Wales, had taken his spy past to the grave, his family said — and they suspected that Fleming had used the bird-watching Bond as a "classic red herring" to keep his identity a secret.
The anonymous 16th-century translator of a selection of Tacitus has been identified: Queen Elizabeth I.
Michelangelo's dome: "Michelangelo became chief architect at St Peter's in 1546, following the death of Antonio da Sangallo, who had served for twenty years in the same position. Sangallo had not been the first to occupy that role: the project was already decades old when he took over. In the early years of the 16th century, Pope Julius II had initiated renovations when it became clear that the ancient basilica, completed around AD 360 on the site believed to be St Peter's tomb, was at serious risk of collapse. At first, almost no one proposed remaking it entirely. The new St Peter's took shape slowly, and for all its spiritual symbolism it was the architectural project from hell. Imagine a century of Grand Designs specials with one pope after another playing the despairing client and you get the picture. Michelangelo's appointment at the age of seventy-one proved controversial."
Put yourself in the following scenario: You're cruising down the road in your nice BMW in the Russian city of Samara. Suddenly the engine bay of your car has caught fire. You quickly pull off to the side of the road. Your mind races for a way to douse the flames. You can't bear to do nothing while (this is a BMW!) you wait for the fire department to arrive. There's a big truck nearby — and hey, it's got a tank! But what's that say on the side … oh, it's a septic hauler?
I guess some people don't know when to just let something burn. Oh, well; at least YouTube videos aren't scratch and sniff…
Unrelated note: Low mileage BMW for sale, minor fire damage, runs well.
Neuroscience has tried and failed to explain consciousness for over 50 years. Why? "If you simply rule in advance that the mind must be physical and assume that an understanding of consciousness must be a materialist understanding, because scientific materialism is obviously correct, you end up looking for your keys under the streetlamp because that's where the light is."
China maps faces using DNA. It sounds like science fiction, but it isn't. Chinese scientists are working on a way to create an image of a person's face from a genetic sample, using blood collected from ethnic Uighurs swept up in mass detentions in China's Xinjiang region.
At least two Chinese researchers working on the technology have ties to institutions in Europe, and critics say Beijing is exploiting the openness of the international scientific community for questionable purposes. The Chinese have said that they followed international norms that would require research subjects' consent, but many in Xinjiang have no choice.
In the long term, it may be possible to add DNA-produced images into the mass surveillance systems that China is building, tightening the government's grip on society.
Don't you love heart-warming stories of heroic dogs saving their owners from house fires and other tragedies?
This isn't one of those stories.
A husky started a house fire after turning on a microwave with food inside it, according to fire services in England. The Microwave had a packet of bread rolls inside.
The owner, who was out of the property at the time, saw smoke coming from the kitchen through a camera feed on his mobile phone, the 
fire service said in a statement. 
Geoff Wheal, watch manager at Corringham Fire Station, warned that the "very strange incident" could have been "more serious."
The Husky was unhurt.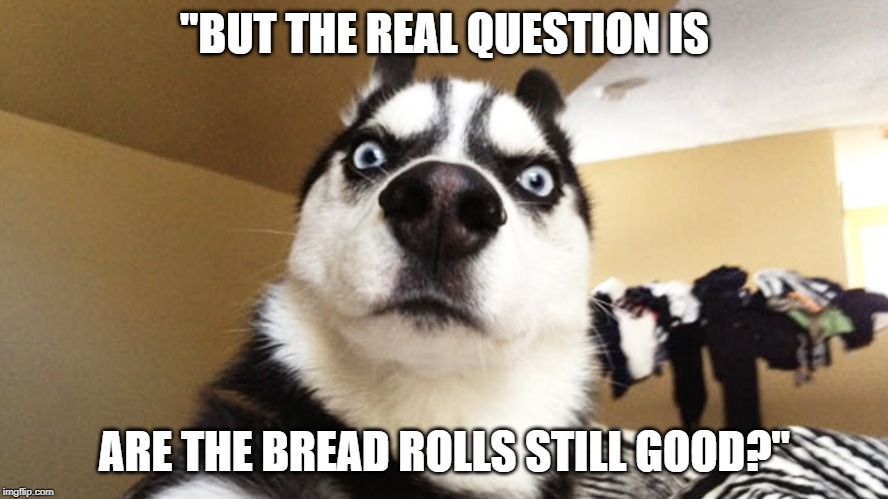 Essay of the Week: Lionel Shiver writes in Harper's about the abuse of [the word] privilege.
"Front and center in overused progressive vocabulary is, of course, 'privilege.' From Lyndon Johnson onward, we've expressed concern for the 'underprivileged.' Shining a spotlight instead on the 'privileged' fosters resentment in people who feel shafted and an impotent guilt in people at whom the label is hurled. The word functions something like a rotten tomato without the mess. I myself have been decried in the Independent as 'dripping with privilege,' while the writer Ariel Levy was portrayed in The New Republic as 'swaddled in privilege.' This is a shape-shifting substance in which one can bathe or nestle.

"Whereas a privilege can be acquired through merit—e.g., students with good grades got to go bowling with our teacher in sixth grade—privilege, sans the article, is implicitly unearned and undeserved. The designation neatly dispossesses those so stigmatized of any credit for their achievements while discounting as immaterial those hurdles an individual with a perceived leg up might still have had to overcome (an alcoholic parent, a stutter, even poverty). For privilege is a static state into which you are born, stained by original sin. Just as you can't earn yourself into privilege, you can't earn yourself out of it, either.

"Even taken on its face, the concept is elusive. 'Privilege is an unbelievably hard thing to define,' the British journalist Douglas Murray observes in The Madness of Crowds: 'It is also very nearly impossible to quantify. . . . Is a person with inherited wealth but who has a natural disability more privileged or less privileged than a person without any inherited wealth who is able-bodied? Who can work this out?' Not I, although I confess I'm under-motivated.

"Yet in practice, while 'privileged' may also mean 'straight and male,' it almost always means 'white.' In The Tyranny of Virtue, the academic Robert Boyers observes that these days the label is deployed in a way that 'makes it acceptable to target groups or persons not because of what they have done but because of what they are.' That sounds awfully like a workable definition of racism."
Interesting headline in WaPo this week: Man crashes van with $140 million worth of meth into parked police cars in 'easiest drug bust' ever, police say.
Late night humor:
"It's pretty dark that Trump would offer to send ISIS fighters to Macron as a gift, but I guess, on the other hand, we have found the one gift that's worse than a Peloton." — TREVOR NOAH
"And what a turn this relationship has taken. I mean, just last year Trump and Macron were giving each other friendship trees, remember that? And now Trump is offering to send him ISIS." — TREVOR NOAH
"That's right. After opening an inquiry into the possibility of impeachment, then reading the impeachment report, and considering the impeachment options, we've finally made it to the beginning of the end of the starting — and we're about to start the beginning of the middle." — STEPHEN COLBERT
"The House will now file articles of impeachment, then it will go to a full vote, then it could go to the Senate. I mean, how many steps are there in this? Are we impeaching a president or assembling a futon from Ikea?" — JAMES CORDEN
"Today Nancy Pelosi said she doesn't hate the president because she's a Catholic and Catholics don't hate people. I just want to say as a lifelong Catholic, I thought that was the funniest [expletive] thing I've ever heard in my life. What is she talking about? We hate everybody." — CONAN O'BRIEN
"We Catholics don't hate anyone, O.K.? We are not allowed to. We don't hate anyone. That's why we waged 11 crusades: to remind those people how much we love them. The Inquisition was just a tickle fight that got out of control." — STEPHEN COLBERT
Well, that's it for this Saturday. Have a great weekend.