Hello friends, and welcome to the weekend. Ready for brunch?
Okay, I've had enough. I don't want to hear ONE word about politics today, especially in the comments section. NOT today, boys and girls. We are gonna brunch-out on some beautiful pics, some science, news, and some  random human weirdness. And if anyone even mentions a certain resident of 1600 Pennsylvania Ave, I will triangulate your ip address, find your home, drive there (yes, even you Aussies and Brits) knock on your door and then…
Well, actually I'm not sure what happens next. Still working on that. But my imagination is fertile.
The City of Tallahassee Animal Service Center rescued a pig who was living in a fraternity house. It was still young, but Petunia the Pig will grow to about 100 pounds. The pig is up for adoption now because, as the Animal Service Center argues, "Pigs aren't meant to live in frat houses". Which begs the questions of whether the fine public servants at the ASC have ever been inside of a frat house.
Surprise: You have a new organ in your head! Well, technically it's been around as long as your head has, but scientists have just now discovered it.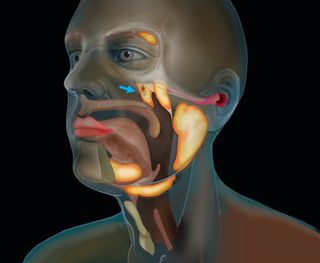 Now, unfortunately, this is not a second brain or a biological radio transmitter. That would have been cool. It is actually a salivary gland. But still, it's the first new human organ discovered for 300 years. So I guess that is cool enough.
Also in science: Betelgeuse is closer than we thought. And also smaller than we thought. More specifically the famous star is only 66 percent the size astronomers previously had it pegged at, and 25 percent closer to us. The upshot is that Betelgeuse isn't in danger of going supernova anytime soon, as some astronomers had postulated it might.  They now calculate it could take 100,000 years before it gets to that stage. Just one more thing 2020 has taken from us…
At least Queen Elizabeth will likely get to see it.
Ever wonder what kind of damage a 1cm aluminum ball would do to a block of aluminum at 150,000 miles an hour? Of course you have.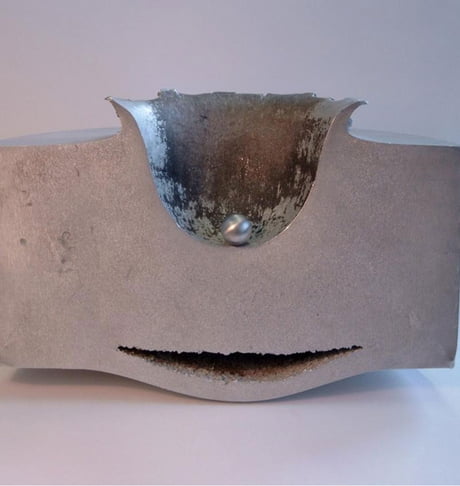 Hey, do you ever use a set of headphones? If so, you might want to examine the insides before you plop them on your noggin, at least if you live down under. Cuz this is what happened to Olly Hurst, after he put on his headphones and felt a "tickle" in one ear.
Yes, that is a rather large Huntsman Spider.
But how do you kill that thing without sticking your hand in to pull him out?
May I suggest playing some country music?
You ever hear of a rock band from Oklahoma called The Flaming Lips? Yeah, me neither. So why are we talking about them? Because they figured out a way to hold a full-house concert while still practicing safe-social. Hey, I think I just made up that phrase! Safe-social. Kinda like Safe-sex, but for Corona times.
Anyway, back to The Flaming Lips. How did they do it? Well, a picture is worth a thousand words.
Yes, for the entire concert both the band members and the audience were in large plastic bubbles.
SOO many questions here:
How do you disinfect those things?
What happens if you have to tinkle?
I wonder if this would work at our church's Christmas Eve Candlelight service?
So, what do you do when your country has sunk 5 billion into making a nuclear power plant, and then, just before it is set to open, Chernobyl happens? Well, if you're Germany, you sell it to a Dutch investor Hennie van der Most. And his son, Hennie van der Least. Okay, I just made that part up. Sorry. And what does Mr. Most do with it? First, put up a hotel and then add a theme park. Because why not?
It's October. I think I heard some baseball is going on. Not sure.
Speaking of boring sports (sorry CM and Richard) I appreciate that some ice hockey teams are trying new things to spark interest, but it's still a hard no from me:
Best YouTube comment on the above: "2020 on ice".
Do you remember the Boaty McBoatFace story? You know the one where the British government thought it would be a good idea to let the internet vote on the name for their new 218 million research ship. And then reneged when "Boaty McBoatface" won in a landslide? You remember that, now?
Yeah, well IKEA didn't.
They put out a FaceBook poll to name their new store in Valladolid, Spain [which, by the way, is the coolest name for a city ever] to name the street next to their store.  The winning entry?
      Calle Me Falta un Tornillo
Which translates to:
       I'm Missing a Screw Street. 
At least IKEA rolled with it.
Okay, I know I said no politics, but I'm going to have to make an exception for Kit.
And, hey, did you know you can find online pictures of taunting squirrels? Because of course you can.
By the way, The Taunting Squirrels would be a great name for a rock band. Much better than The Flaming Lips.
Cell phones on the moon? NASA announced Wednesday that they will fund a project by Nokia to build a 4G cellular communication network on the moon with $14.1 million.
The space agency must quickly develop new technologies for living and working on the moon if it wants to realize its goal to have astronauts working at a lunar base by 2028, NASA Administrator Jim Bridenstine said in a live broadcast.
Man, their Instagram feed is going to be LIT.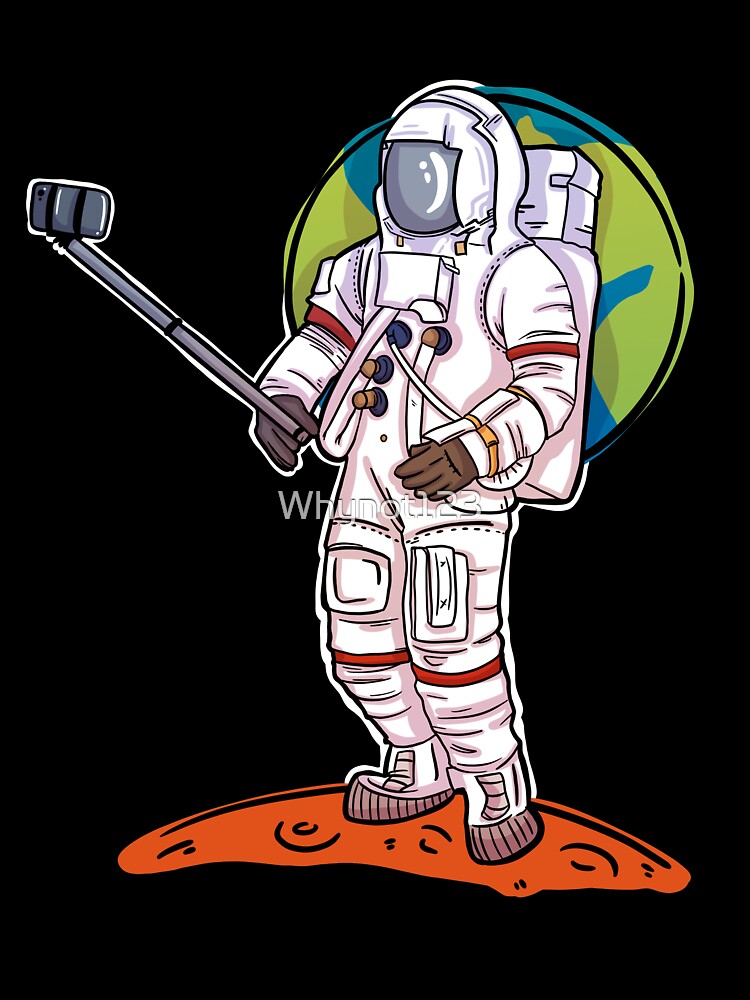 Ran across this gravestone pic this week. I guess I can't complain about my first name being Danny.
Did you know that Nikon has a "Small World" photography competition each year? Here are some of this year's winners:
Human hair:
Bogong moth
Skeleton preparation of a short-tailed fruit bat embryo
Zebrafish
Water Boatman
Tongue (radula) of a freshwater snail
By the way, the winning shot was the zebrafish. You can find a LOT more (including videos) here. I actually found the 2019 entrees more fascinating.
So, finally, I suppose we should mention the Halloween season. I kinda hate to, though. Why does Halloween now get a season, complete with whole yard-fulls of skeletons and tombstones and orange spider webs, when thanksgiving, a much, much cooler holiday, only gets a day?
Besides…do we really need a Halloween season this year? Hasn't 2020 been Halloween?
And trick-or-treating seems redundant. I've been wearing a mask and eating candy for six months.
Maybe I'll dress up as the Corona Virus and scare anyone who's read The Masque of the Red Death.
I was just joking about that, but then did a quick search, and viola:
Ok, fine. I'll quit being whatever the Halloween version of Scrooge is. We will conclude our brunch by serving up a delightful montage of 50's horror films (I think Chaplain Mike is an extra in a couple) set to, of course, The Monster Mash. Full-screen that baby (and yes I just made full-sreen a verb; deal with it)
One last thing. I have been thinking for the last couple months of re-starting a blog. Something with some humor and some ideas and a forum. I had insomnia last night and started working on it. Just a shell now, but more to come. And the forum works. You can see it here if you like, and suggestions are welcome.