Halloween sucks.
There, I said it. It used to be cool; now it's jumped the shark.
Trick or treating is great. What kid doesn't love dressing up, going door to door and getting candy! What adult doesn't love seeing the kids in their costumes. You have to be Halloween's version of the Grinch not to love trick or treat.
But the rest of it is rot.
Let's start with the modern alternative to trick or treat: Trunk or treat. Instead of social time of neighborhood candy-soliciting, the kids can head to a PARKING LOT across town to grab handfuls of sugar from car trunks. Who thought this was an upgrade? No talking to the neighbors.  No walking and talking with friends and siblings as you enjoy the jack-o-lanterns and decorations. No comparing notes about which houses give  out the good stuff. Nope. None of that. Mom and Dad throw you in the minivan, you spend 8 minutes in a PARKING LOT, then return home with more candy than your little body can handle in a month. Again, WHO THOUGHT THIS WAS AN UPGRADE??
Besides, is it just me or doesn't trunk or treat sound strangely menacing?
Next is the lawn decorations. Now, I'm not really a big fan of lawn decorations as a whole. I could live happily never seeing another half-inflated Santa flapping in the wind. But the Halloween decoration are getting out of hand and are often tasteless. This is a picture of a yard in my neighborhood.
You know, I had someone I loved dearly DIE THIS LAST YEAR. And LOTS of people driving past displays like this could say the same. Do you really think we want to see death made light of every time we drive down your street?
Death sucks. It's real, yes, But it sucks. Seeing yard after yard filled with tombstones, the grim reaper, skeletons and other paraphernalia of death is, at worst, glorifying what should not be glorified. At best, it is making a joke out of what is not a joking matter.
Lastly…the costumes. Now, costumes themselves, especially on kids, is awesome fun. But whatever happened to homemade costumes? They, at least, took thought and creativity. Now four out of five kids are wearing some copy-righted, consumeristic pop-culture figure. Doesn't Disney make enough money? Do we really need four Ironmen and six Wonderwomen soliciting candy on the same street? Do parents not know how to make a good pirate or ghost anymore?
Speaking of adults and costumes…when did Halloween turn into Whoreoween? The pervavacation [I just made that up] of America is complete. Think of the most unsexy thing imaginable…and someone will be selling a sexy version of that.
Sexy Corn? Of course: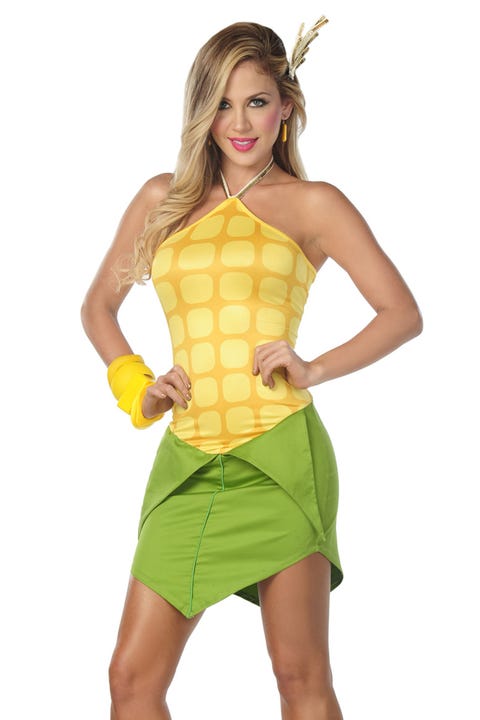 Sexy Skunk? Why not?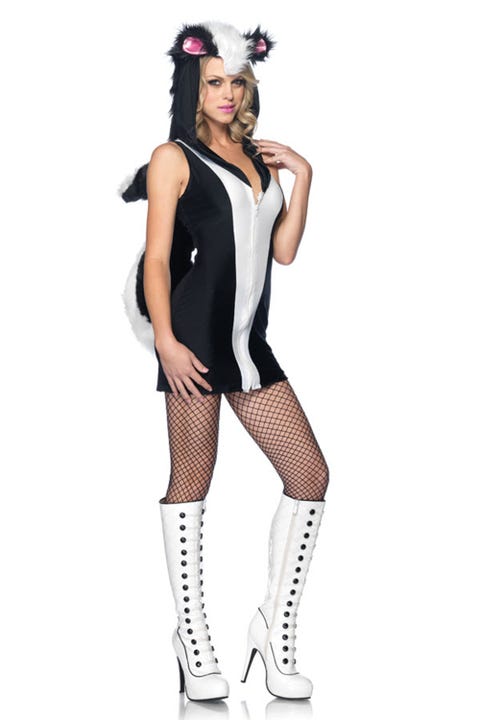 Sexy Mr. Rogers? Who wouldn't want to be a neighbor: 
Sexy Donald Trump [my PC refused three times to type that]? Here ya go: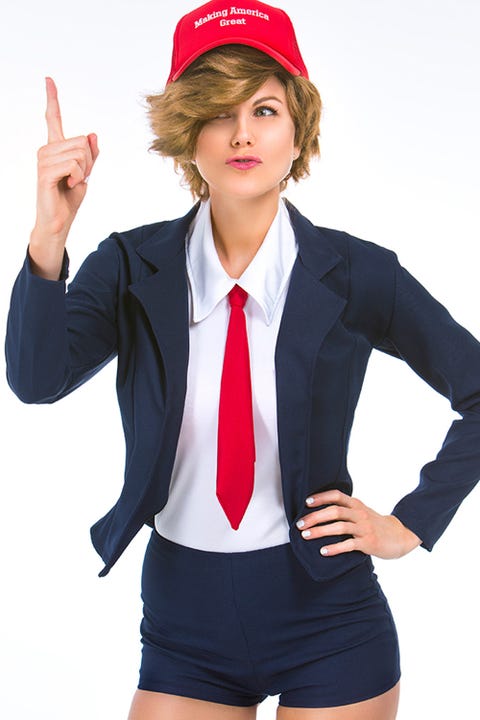 Can we just stop???
Can we go back to a time where Halloween was a day, not a season? Can we return to a time when it was about making kids happy, not making corporations money? Is it possible…Is it even conceivable to remember that "een" part of Halloween means the night before something: the night before a holy day?
Well, maybe I'm just getting old and cranky. I suppose pretty soon I'll start yelling at clouds and warning kids off my lawn.
But for now I'll just watch and enjoy the kids in costume as I hand out candy, and try to ignore the the parts I don't like.
But if anyone shows up as sexy Donald Trump I'm turning the sprinkler on 'em.