Well, friends, this is my final post at internet monk. A huge shout out to Chaplain Mike for allowing me to write, and to all of you for your kind comments and contributions over the years.
Shower thoughts of the week:
All numbers are closer to 0 then they are to infinity.
The truest example of Pavlovian conditioning is that every time you hear 'Pavlov' you automatically think of a dog.
The Moon is the most amount of land most humans will ever see at once.
If the telephone had been invented after email, we would have thought it was a vast improvement in communication.
It must be hard for dragons to blow out candles.
If life is a game, gravestones are participation trophies
UFO's may actually be tourist carrying cruise ships from future.
You've been warned. By the president of Brazil, no less. "In the Pfizer contract it's very clear: 'we're not responsible for any side effects.' If you turn into a crocodile, it's your problem," Jair Bolsonaro said Thursday. "If you become superhuman, if a woman starts to grow a beard or if a man starts to speak with an effeminate voice, they will not have anything to do with it."
Time flies. Just in case you needed reminding of how old you are getting (yes, you) here are some pop-culture factoids.
Toy Story came out 25 years ago
Bart Simpson is now 41
Ralph Macchio, the actor who played Daniel LaRusso, is now older than Mr. Miyagi was when Karate Kid came out
Madonna is 62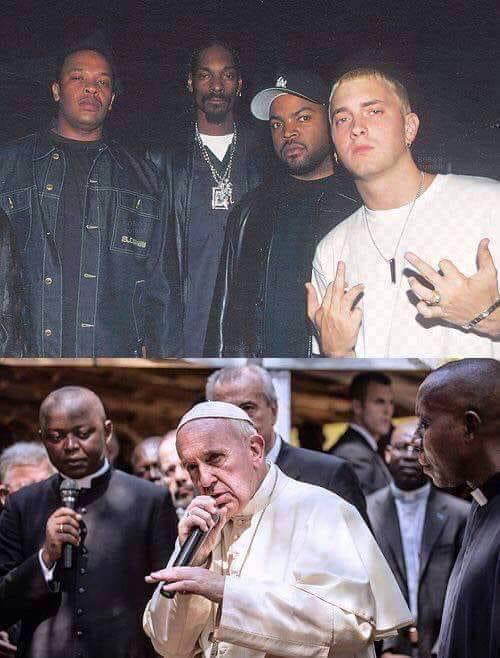 Eminem is now a Father
On a related note, Keith Richards turned 77, which is like 249 in human years.
The old adage of 'one person's trash is another's treasure' rang particularly true last week, when authorities recovered a Surrealist painting worth about $340,000 from a recycling bin at Germany's Düsseldorf Airport. The Yves Tanguy painting found in airport dumpster after it was forgotten by its owner.
A guy on Reddit made an interesting infographic about the prevalence of search terms on google through the years.
Does this merlot taste funny to you? A supervisor was suspended last week after illegal winery found at Alabama wastewater plant.
A committee for the San Francisco Unified School District recommends renaming schools named after Abraham Lincoln (because of his attitude towards Native Americans), George Washington and Thomas Jefferson (because they owned slaves), and Dianne Feinstein (because she hugged Lindsey Graham). This story has been around for some time, but is only now gaining national attention. Back in November, the editorial board of The San Francisco Chronicle opposed the recommendations: "'Wherever a monument to the Confederacy meets a deserved demise, its defenders can be counted on to warn that this is the top of a slippery slope toward a wholesale cleansing of every trace of our history based on the sensitivities of 21st-century leftists,' the editorial board wrote. 'It's a specious, disingenuous argument, but the San Francisco school board is doing its best to prove it right.'"
Meanwhile, Japan is still trying to figure out Christmas
So…McDonalds is opening a barbershop. In Sweden. No, I don't know why Sweden gets this treasure. But I do know the barbershop is being used to promote a specific type of haircut that was popular for a thankfully brief time in the 90's, which McDonalds is now christening the Golden M.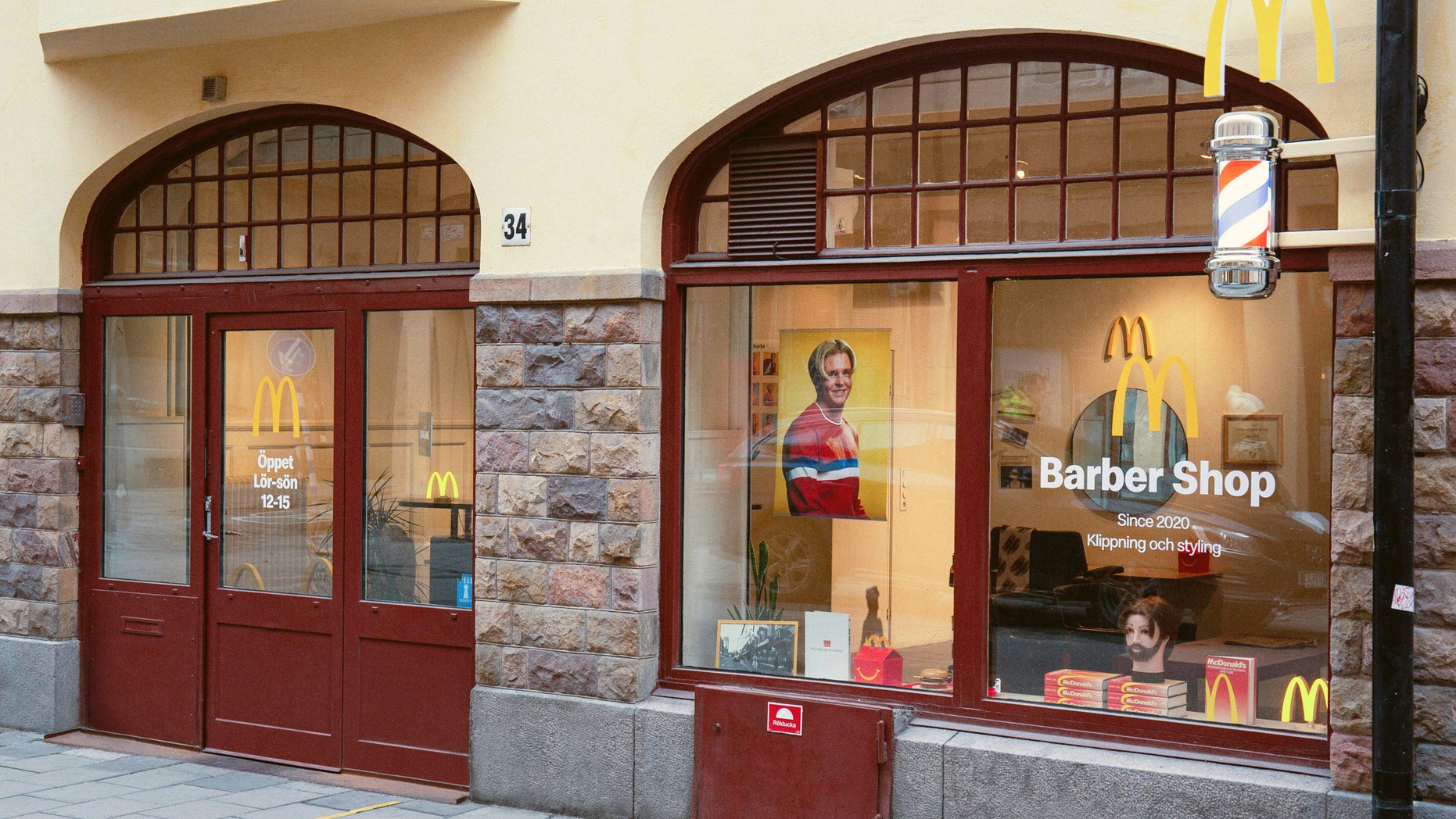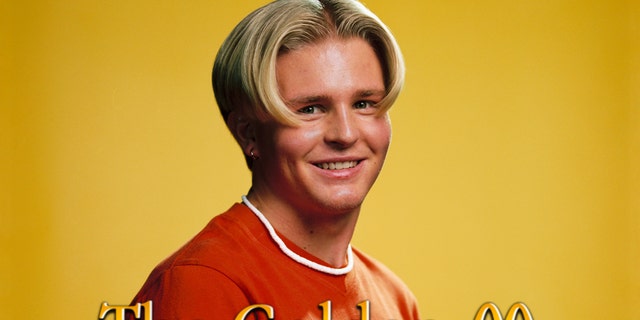 Maybe, if we are REAL lucky, these barbershops will come to America. I mean, we have EXQUISITE taste, right? And I want to ask for a McMullet and fries.
Odd. My spell checker did not flag McMullet. Please tell me that's not already a thing…
I don't want to terrorize you with more bad news. 2020 has been bad enough. But I think you should know: Tasmanian Devils can glow in the dark. No, I'm not kidding. And they look like this:
This was discovered recently in, of all places, the Toledo zoo. Yeah, Toledo Ohio has a zoo. Who knew? And they are the first ones to report biofluorescence in this species. Which has got to be the most exciting thing to happen in Toledo since….
…thinking of something exciting that has happened in Toledo…
…still thinking…
…checking Wikipedia…
…still nothing…
…oh, wait…John Denver had a song about Toledo. Good note to go out on: